Mandela Effect: The 'Devil's Virtual Mental Playground' And Could Be The Ultimate Mind Control Experiment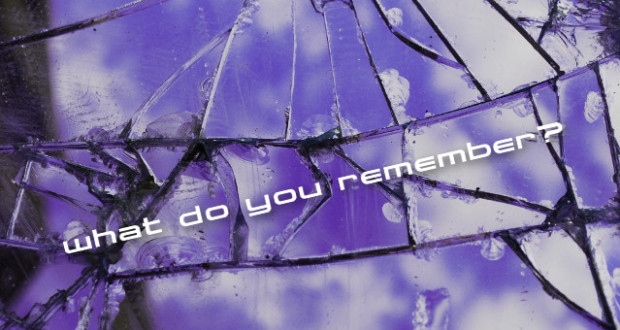 By Susan Duclos 
Months ago many ANP readers brought the "Mandela Effect" up in the comment section, which is where people remember one thing, but research shows that reality of the specific event is not how they remembered it.
Looking into this issue I found the Internet was abuzz with articles, with one huge belief regarding a series of children's books called "Berenstain Bears," which was collectively remembered as "Berenstein Bears," spelled with an E (Stein) rather than an A (Stain), to which many across the Internet attributed to what is called the "Mandela Effect."
MANDELA EFFECT – QUICK BACKGROUND
Via Know Your Meme, we see that the Mandela Effect is a theory, where large groups of people have similar alternative memories about past events, where advocates of the theory believe it is caused by people being switched out from one "parallel universe" to another, where memories from one did not match the actual events of the other.
The Origins of the term "Mandela Effect" are decribed in the following manner:
The Mandela Effect was first described online in 2010, by a blogger named Fiona Broome. Broome described an experience at a convention called Dragon Con, where she discovered that others had a false memory similar to hers, which was that Nelson Mandela had died during his imprisonment in the 1980s.
See, I thought Nelson Mandela died in prison. I thought I remembered it clearly, complete with news clips of his funeral, the mourning in South Africa, some rioting in cities, and the heartfelt speech by his widow.
Then, I found out he was still alive.
Fiona recounted discovering many widely held alternative memories, including those of Star Trek episodes that had never actually existed, and the death of the Reverend Billy Graham.
Note that Ms. Broome is a self-described 'paranormal consultant' and researcher.
MANDELA EFFECT CLAIMS AND EXAMPLES
Since that day so many months ago when readers peaked my interest into this odd theory, I have found that it is not just a fringe element of people that swear that events they remember clearly,  isn't what actually happened, but that thousands of people seem to collectively remember those events in a manner that is inconsistent with the research available. Hundreds of articles and countless videos have been published about this issue.
In addition to the "Mandela" death, the remembering of Star Trek episodes that never happened and the false memories of Revereand Billy Graham's death, we note examples such as those that swear the "Brady Bunch" variety show never existed, the adult diaper "Depend" was actually spelled "Depends" with an S, countries of Sri Lanka and New Zealand being located in different places on the planet, the number ofAmerican states being 51 or 52 (Or in Obama's case, 57-60),  Curious George having a tail, the color chartreuse being a pickish reddsih color instead of actually yellow-green and that Froot Loops was spelled "Fruit Loops,"…. and a whole long list of other claims can be found at the Mandela Effect website. More examples can be found at Above Top Secret and at Reddit, which has a dedicated sub for the topic.
In the past couple of months there have even been a number of videos claiming the Bible has been altered!
Psalm 12:6 KJV – "The words of the Lord are pure words: as silver tried in a furnace of earth, purified seven times."
Feedback from Pastor David Lankford was sent to me this morning by Steve Quayle in regards to those claims, quoted below:
PEOPLE WHO DONT KNOW THE WORD OF GOD, MISQUOTE THE SCRIPTURES ALL THE TIME- THEY JUST NEVER KNEW THE BIBLE. THEY JUST REPEAT WHAT THEY WERE TOLD. LIKE OBEY THE LAWS OF THE LAND. NO WHERE TO BE FOUND IN THE BIBLE. LIKE ISA. SAID IN ISA.40:15 THE NATIONS ARE AS A DROP OF A BUCKET. NOW WE HEAR PEOPLE SAY ALL THE TIME "THATS NOT A DROP IN THE BUCKET". AGAIN MIS-QUOTED CONTINUALLY BY PEOPLE WHO DONT KNOW WHAT THE BIBLE ACTUALLY SAYS BUT QUOTE SOMETHING THEY HEARD SOMEWHERE THAT WAS INACCURATE TO BEGIN WITH. DAVID LANKFORD
There is no doubt that "memory" is key in many of these instances, and while the theory of parallel universes, time travel, CERN, and others are certainly thought provoking, there are far more likely theories that can be backed up with actual medical/pyschological research being conducted today in conjunction with documented U.S. Government experiments of the past.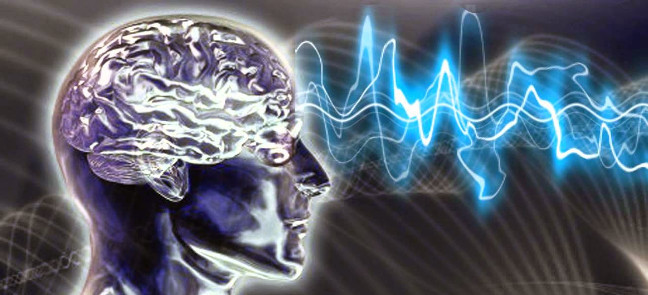 THE DEVIL'S VIRTUAL MENTAL PLAYGROUND
On May 31, 2016, The Hagmann Report published a message from Steve Quayle, which began with "BRETHREN-I BELIEVE THE "MANDELA EFFECT" TO BE DECEPTION," and goes on to state his belief that it "IS ABOUT FALSE MEMORIES WHICH IS AN OFF SHOOT OF THE MIND CONTROL MK ULTRA EXPERIMENTS-ALTERNATE HISTORIES AND SHARED MEMORIES WHICH ARE BEING INTENTIONALLY BROADCAST TO CHANGE OUR PERCEPTION OF WHAT'S REAL AND WHATS NOT-A VIRTUAL "DEVIL'S MENTAL PLAYGROUND." [….] THE U.S. MILITARY AND INTELLIGENCE AGENCIES ARE SPENDING VAST AMOUNTS OF MONEY TO PROGRAM THE BRAIN AND TO BE ABLE TO BOTH READ YOUR THOUGHTS AND CONTROL THEM AND OR IMPLANT THEM.
Read Quayle's entire statement at The Hagmann Report.
Now that explanation I can sink my teeth into, or rather my search engines, because frankly the thought that just because people never remembered a the "Brady Bunch" variety show somehow means it didn't exist, just isn't persuasive, or  because the famous Forrest Gump quote of "Momma always said, life was like a box of chocolates. You never know what you're gonna get," had another version where he said "life is like a box of chocolates," can be explained by separate outtakes being released but only one made it into the final edit, much easier than the claim that remembering one version means folks are magically jumping back forth between parallel universes.
Mind control experiments by governments is documented and goes back decades, yet many still wave it away as a theory.
Project MKULTRA was used by the Central Intelligence Agency (CIA) from 1953 to 1964. Authorized in 1953 but expanded in 1955 to include the following; promoting the intoxicating affect of alcohol; rendering the induction of hypnosis easier or otherwise enhance its usefulness; producing amnesia for events preceding and during their use; and shock and confusion over extended periods of time and capable of surreptitious use."
They committed LSD experiments "on unwitting citizens 'at all social levels, high and low, native Americans and foreign'."
Via Gizmodo:
Project MKUltra consisted of 149 subprojects "many of which appear to have some connection with research into behavioral modification, drug acquisition and testing or administering drugs surreptitiously….
Declassified documents from the government's mind control projects show that test subjects could be hypnotized "by telephone, by receiving written matter, or by the use of code, signal, or words. Control of those hypnotized can be passed from one individual to another without great difficulty. It has also been shown by experimentation with these girls that they can act as unwilling couriers for information purposes, and that they can be conditioned to a point where they believe a change in identity on their part even on the polygraph." ( CIA Document Mori ID: 190684, page 4 – Title: Outline of Special H Cases – Date: 7 January 1953)
Mind control and behavioral control induced by the U.S. government for over a decade, and it wasn't until 1976-1977, that the U.S. Senate conducted investigations and even held a joint committee hearing on Project MKUltra, according to the article linked above, meaning information wasn't revealed to the public about the U.S. government's mind control experiments until over two decades after the project was authorized and over a decade after it supposedly was ended.
Many believe the CIA's mind control experiments never ended and there are still government funded mind control experiments being conducted present day. Mind control experiments have become common knowledge, hailed as "medical advancements," but proving without a doubt that mind and behavioral control is alive and well, and experiments are ongoing.
A reported dated today, July 5, 2016, shows that scientists are using "tricks" to "plant false experiences into people's brains." According to the Daily Mail researchers at Brown University have "discovered a way to implant associations in people's brains, without the subjects being aware of it happening."
In a recent breakthrough, the group used a new technique to surreptitiously train a small group of volunteers to associate vertical stripes with the colour red and horizontal stripes with the colour green.
The people taking part thought they were seeing the colour red when looking at black and white stripes, and had no idea this was happening.
In February 2016, Science Alert reported that scientists already know how to "erase" your painful memories and add new ones. In February 2015, the American Psychological Association (APA) published an article which began "Researchers have found a way to alter memories in mice. Now they are exploring ways to manipulate traumatic memories in humans."
That is just a small sample of the research being conducted today, but if you consider that back in 1953, the U.S. government successfully managed to hypnotize test subjects via the telephone, on written matter, by code, signal or words, and that today they are capable of actually removing memories and replacing them with new ones…. is it such a leap in the day and age when the majority of the world uses either the Internet, or IPAD's, Smart Phones and other electronics devices, to think they are perfectly capable of doing it to us and any given time?
The Internet itself can be used as the "Devil's virtual mental playground," and the so-called "Mandela Effect" could very well be the ultimate  mind control experiment.
2 Thessalonians 2: 2-3 – "That ye be not soon shaken in mind, or be troubled, neither by spirit, nor by word, nor by letter as from us, as that the day of Christ is at hand. Let no man deceive you by any means: for that day shall not come, except there come a falling away first, and that man of sin be revealed, the son of perdition…."
In the video below Sheila Zilinsky from the Weekend Vigilante discusses the Mandela Effect and Mind Control.